CSULB's Center for International Trade and Transportation (CITT) is a self‐support unit housed in the College of Continuing and Professional Education. Our primary focus is non‐credit professional development programs, contract training focusing on various aspects of intermodal freight and logistics and supply chain management, and degree programs offered in partnership with our academic college partners. Our partnership with the industry in designing programs over the last 21 years uniquely positions CITT to deliver signature programs and activities that are relevant and adjust to the changing environment of the trade & transportation industry. Logistics education, training, professional development programs, and other learning activities respond to the specific needs of our students, but central to all of them is the intermodal freight system.
The California State University Maritime Academy (Cal Maritime) is one of six state maritime academies in the country and the only maritime academy on the West Coast. Cal Maritime is organized under three Schools: School of Engineering, School of Letters & Science and the School of Maritime Transportation, Logistics & Management. With the School of MTLM, our Business Administration program defines the supply chain in a broad yet focused manner including transportation, manufacturing, maritime, business and international trade. After graduation, our students accept roles primarily as employees of companies facilitating trans-Pacific trad and the distribution of goods throughout the United States, including Hawaii and Alaska, yet with an emphasis in the Western region.

The School of Business at the College of Charleston offers undergraduate students a unique opportunity to learn about global trade and shipping through a robust global intermodal supply chain curriculum and a relationship with the South Carolina State Ports Authority that has lasted more than 20 years. The Global Logistics and Transportation Program allows students to earn a concentration or minor that exposes undergraduate to real-world supply chain and logistics concepts. This program requires intensive study and in-depth industry perspective that is enhanced through internships, a required study abroad, and interaction with supply chain professionals. The addition of C of C to IANA's Scholarship Awards Program will help the school enhance its intermodal curriculum, provide student tuition support, and support travel to freight and intermodal facilities and events.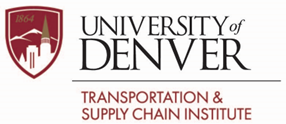 In 2006, The Intermodal Transportation Institute at University of Denver became the first academic program to participate in the IANA Scholarship Award Program. Recently renamed The Transportation Institute at the University of Denver, DTI's programs continue to provide leading executive transportation education for professionals and senior leaders in global transportation, logistics and supply chain management. The partnership between IANA and DTI helps to strengthen the next generation of the intermodal freight industry's mid-to-senior level management and provides educational resources for industry leaders to inspire transportation solutions by offering executive master's degrees, short courses and symposia.
IANA member companies must have been an IANA member in good standing for at least two years in order for its employees to be eligible to receive a scholarship and employees must receive at least 50 percent of their tuition from their employer.
The association has awarded scholarship money to over 40 employees of the following IANA member companies:
APL Ltd.
BNSF Railway
CMA-CGM (America)
Container Port Group
FedEx Ground
Florida East Coast Railway
Georgia Ports Authority
Horizon Lines
Hub Group
J.B. Hunt Transport Services
Knichel Logistics
Norfolk Southern Corporation
Pacer Global Logistics (Now XPO Logistics)
Pacer International (Now XPO Logistics)
Pacer Stacktrain (Now XPO Logistics)
Schneider National
TTX Company

The Department of Logistics & Supply Chain Management at Georgia Southern University is one of the only programs in the country to offer a Bachelor of Business Administration in Logistics and Intermodal Transportation. This major leverages the university's proximity to the Port of Savannah and prepares students for careers in the intermodal industry. IANA's Scholarship Award will be used for student tuition support, enhancement of student curriculum, and student travel to freight and intermodal facilities and events.

The State University of New York Maritime College is the oldest of the seven maritime academies in the United States. Located in the busiest seaport complex on the East Coast, SUNY Maritime prepares students for rewarding careers in intermodal transportation whether shore-based -with terminal operators, steamship lines, rail and truck carriers, and 3PL's, or at sea- as U.S. Coast Guard licensed U.S. Merchant Marine Officers. IANA's Scholarship Award to SUNY Maritime's Global Business & Transportation Department provides student tuition support, enables student travel to key hinterland intermodal sites and Intermodal EXPO, funds student intermodal research projects, and enhances curriculum with simulation software.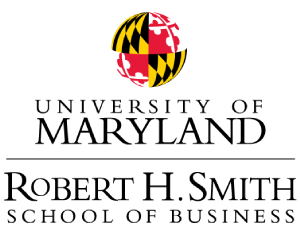 The Supply Chain Management Program is housed in the Logistics, Business, and Public Policy department in the Robert H. Smith School of Business at the University of Maryland. Since the foundation of our Business School, the Transportation and Logistics Program (re-labeled as the Supply Chain Management Program) has been an integral component of the overall Business School. While most Business Schools currently recognize the importance of logistics, transportation, and supply chain management as key business functions, our Business School was one of the first in the nation to feature these functions as key components of a business education.
IANA's Scholarship Award funds the Robert H. Smith School's Supply Chain Management Fellows, a unique program that exposes elite Maryland students to the real-world application of SCM coursework in the supply chain, logistics, and transportation industries. IANA's Scholarship Award to the University of Maryland has supported supply chain and intermodal career development, lecture seminars with transportation industry executives, and participation at the Intermodal EXPO and study trips to North American intermodal facilities.

UNF's Transportation & Logistics Flagship Program, located in the heart of "America's Logistics Center," is nationally recognized in undergraduate logistics, transportation and supply chain management education. IANA's Scholarship Award has broadened the resources available to UNF and provides students with exciting opportunities to apply the concepts learned in the classroom to real-world operations through an intermodal case competition, case study development and monetary scholarships.

Recognized as an emerging leader in transportation and logistics education, the University of North Texas Logistics Center attributes its program's recent accolades directly to IANA's financial support. Specifically, IANA's Scholarship Award has enabled UNT to demonstrate the caliber of its students through academic competition; develop a high-tech logistics systems laboratory; and support undergraduate students in research, course development, internships and tuition support.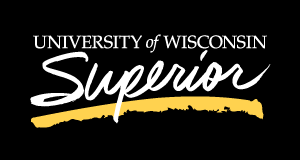 IANA's Scholarship Award supports The University of Wisconsin-Superior's participation at the Intermodal EXPO, monetary scholarships and research fellowships for students, and an intermodal outreach summer program for high school students. The University of Wisconsin—Superior's Transportation and Logistics Management Program is one of the few university programs offering a required course in International and Intermodal Freight Operations.
2023 PARTNERS
A special thank you to our premium level partners for your continued support.