Welcome to the Insurance Agent Directory
Motor Carriers in the market for new insurance should check out the Insurance Agent Directory.Insurance agencies listed in the Insurance Agent Directory are familiar with UIIA/UIIA Equipment Provider insurance requirements so will be able to assist your company with insurance submission to the UIIA.
To find companies sorted alphabetically, click on the letter to find all companies whose names begin with that character.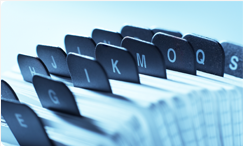 1 American Transportation Agency, Inc.
Agency Contact
Amanda Howell
P.O. Box 1846 Loganville GA 30052 USA
(800) 849-5670
uiiaquotes@aiaservices.com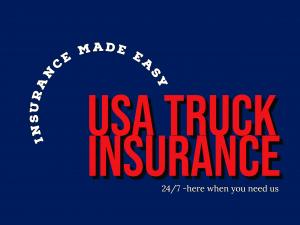 247 USA Truck Insurance
247 USA Truck Insurance
is an independent insurance agency with access to 50+ A-rated carriers for all your commercial insurance needs. We specialize in trucking because that's what we love. We are experts in intermodal trucking and can provide your company the coverage and specialized endorsements required to get approved quickly with UIIA. We provide
24/7 online certificates & policy documents
through our online customer portal. All our staff are fully licensed agents with the expertise to keep you on the road. We have options for all stages of your business from new ventures to large carrier fleets.
"Insurance made easy"
is our motto. Contact us for a stress-free quote and you will see why! New quotes can be started thru an online application, via email, or by calling our dedicated UIIA phone line. We look forward to earning your business!
We are currently accepting new clients in
GA, OK, SC & TX

Locations served: GA,OK,SC,TX
Agency Contact
Jen Goss
10340 Alta Vista Rd Ste. 100 Fort Worth TX 76244 USA
(817) 438-7863
j.goss@247usatruckinsurance.com https://usatruckinsurance.com/trucking-quote/?lob=Trucking

925 Partners Insurance Agency
925 Partners Insurance Agency
is a UIIA registered insurance agency that specializes in intermodal trucking insurance. As an independent agency, we can obtain quotes and write policies with over 30 A rated insurance companies. Our trucking team will work closely with you to ensure you are set up properly and approved with UIIA in a timely manner. When you become a client, you will have 24/7 access to generate certificates of insurance through our online portal. Visit us at www.925trucking.com

Locations served: AL,FL,GA,IL,KY,MD,MI,MO,NC,NJ,OH,PA,SC,TN,TX,VA
Agency Contact
Jonathan Wallace
701 Riverside Park Pl Suite 202 Jacksonville FL 32204 USA
(855) 925-1200 (904) 685-8586
jwallace@925partners.com www.925trucking.com