Welcome to the Insurance Agent Directory
Motor Carriers in the market for new insurance should check out the Insurance Agent Directory.Insurance agencies listed in the Insurance Agent Directory are familiar with UIIA/UIIA Equipment Provider insurance requirements so will be able to assist your company with insurance submission to the UIIA.
To find companies sorted alphabetically, click on the letter to find all companies whose names begin with that character.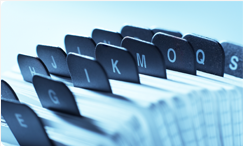 M & E International Brokerage Group, Inc.
7800 NW 72 Avenue Medley FL 33166 USA
(305)887-0404 (844)270-1417
meibg9@bellsouth.net

Marquee Insurance Group, LLC.
MIG
leverages technology and industry expertise to create a hassle-free and connected experience for our carriers and insurance partners. As a company, Marquee continues to adapt and deliver innovative solutions that empower our insureds all whilst leading with exceptional customer service. Our strategic partnerships and safety programs enable continued value and protection on the journey toward running a successful trucking operation.

Locations served: GA
Agency Contact
UIIA Specialty Team
1000 Holcomb Woods Pkwy Building 300, Suite 315A Roswell GA 30076 USA
(833) 746-4644 (470) 745-3587
UIIASales@marqueeig.com http://www.marqueeig.com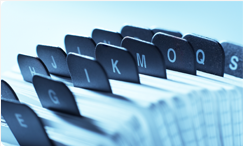 McMillan Insurance Group

Locations served: AL,AR,AZ,CA,CO,IN,MD,MI,MN,MO,MS,NH,NJ,OH,OK,OR,PA,RI,TN,TX,VA,WV
Agency Contact
Janet Urda
5608 Malvey Avenue Suite 110 Fort Worth TX 76107 USA
(512) 949-7056
jessica@migtrucking.com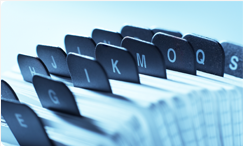 Midwest Insurance Agency
1301 E. Higgins Road Elk Grove Village IL 60007 USA
(630)472-2300 (630)472-2385
mfiszer@midwestinsure.com

Millan Group Inc.
Millan Group Inc
is a family-owned business that has provided insurance services to owner operators and fleets of all sizes based out of California, Arizona, and Texas for over 20 years. As a trucking family we understand your everyday labor and strive for a productive and efficient relationship.
As your agent, we are here to best serve you by providing excellent service, competitive insurance rates, and issuing servicing and updating permits to keep you on the road. Give us a call and one of our staff members will assist you.
Se habla español. Thank you

Locations served: CA
Agency Contact
Raul Millan
1096 Broadway Ste 204 Chula Vista CA 91911 USA
(619) 425-9815 (619) 425-9816
info@millangroupinc.com www.millangroupinc.com

Monument Commercial Insurance

Locations served: AZ,CA,FL,ID,LA,MD,MI,NM,OK,TX
Agency Contact
Dean Markham
PO Box 924 Tehachapi CA 93581 USA
(661) 546-9965 (661) 823-1102
dean@mcisinc.com www.mcisinc.com